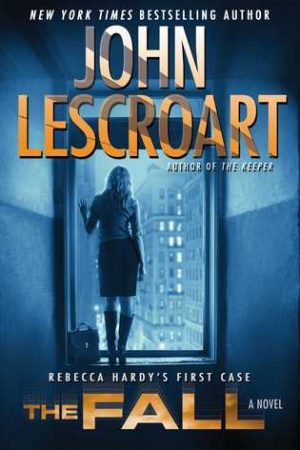 Title:

The Fall

by John Lescroart
Series: Dismas Hardy Series #16
Published by
Atria Books
Released:
May 5th 2015
Genres:
Crime
,
Fiction
,
Law & Crime
,
Legal
,
Mystery & Detective
,
Suspense
,
Thriller
Length:
320
Format Read:
eARC
Links:
Goodreads
|
Amazon
|
Barnes & Noble
|
ThriftBooks
My Rating:

Disclosure: I received a complimentary copy of this book from NetGalley. This does not affect my opinion of the book in any shape or form.
From New York Times bestselling author John Lescroart, a riveting new novel of legal suspense featuring Dismas Hardy and his daughter, Rebecca, now grown up and an associate in Hardy's law firm. Late one night, a teenage African American foster child named Anlya Paulson plummets to her death from the overpass above San Francisco's Stockton tunnel. But did she fall...or was she pushed? Rushing to produce a convictable suspect in the glare of the media spotlight, homicide inspectors focus their attention on a naïve young man named Greg Treadway. Greg is a middle school teacher and he volunteers as a Special Advocate for foster children. At first, the only thing connecting him to Anlya's death is the fact that they shared a meal earlier that night. But soon enough, elements of that story seem to fall apart...and Hardy's daughter, Rebecca, finds herself drawn into the young man's defense. By the time Greg's murder trial gets underway, Dismas and Rebecca have unearthed several other theories about the crime: a missing stepfather who'd sexually assaulted her; a roommate who ran a call girl service; a psychologically unstable birth mother; and a mysterious homeless man who may have had dealings with Anlya. Or Greg Treadway himself, who is perhaps not all that he first appeared. But how will they get these theories in front of a jury? And if they can, what price will they have to pay? With signature suspense and intricate plotting, The Fall puts Dismas Hardy and his only daughter in the middle of one of John Lescroart's most complex and thrilling cases yet.
In the dark of night, Anlya Paulson, a seventeen year old foster child, falls to her death from the overpass above the Stockton tunnel in San Francisco. Was it an accidental fall, or did someone push her? Greg Treadway, a middle school teacher and volunteer as an advocate for foster children, is the suspect. But Rebecca Hardy, who is representing him, believe that he is innocent. Can she prove he didn't do it, or will he be indicted for her murder?
This was good. Really good. The Fall follows a very complex murder and high profile murder case, but it was not at any point confusing. I was a feeling a little bored of the story about 80 to 100 pages in, but after I got past that small slowdown I read the remainder of the book in one sitting because I was really engrossed in seeing how the trial would wind up. My only other gripe is that the final part of the story, which is roughly or so pages in length, felt a bit rushed to tie up the loose ends and bring the story to an end.
This book focuses on Rebecca Hardy's first murder trial, as previous books in the series focused on her father, Dismas. I haven't read any of the prior books so I don't really know what they are like, but I definitely liked what was this story had to offer. It was fast paced, thrilling, and with multiple plot twists, none of which I saw coming. There were a few bits of humor sprinkled throughout the book which made me chuckle. If you like legal thrillers, mysteries, and plot twists this is definitely a riveting read you will heavily enjoy.
Related Posts