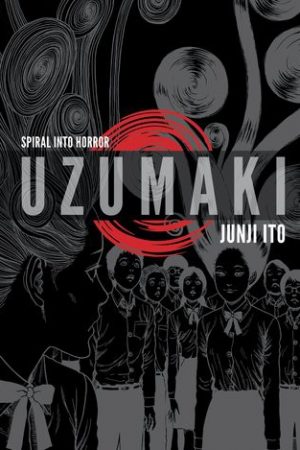 Title:

Uzumaki (3-in-1, Deluxe Edition)

by Junji Ito
Series: Uzumaki
Published by
Viz Media
Released:
October 15th 2013
Genres:
Comics & Graphic Novels
,
Horror
,
Manga
Length:
648
Format Read:
Hardcover
Links:
Goodreads
|
Amazon
|
Barnes & Noble
|
ThriftBooks
My Rating:

A masterpiece of horror manga, now available in a deluxe hardcover edition! Kurôzu-cho, a small fogbound town on the coast of Japan, is cursed. According to Shuichi Saito, the withdrawn boyfriend of teenager Kirie Goshima, their town is haunted not by a person or being but by a pattern: uzumaki, the spiral, the hypnotic secret shape of the world. It manifests itself in everything from seashells and whirlpools in water to the spiral marks on people's bodies, the insane obsessions of Shuichi's father and the voice from the cochlea in our inner ear. As the madness spreads, the inhabitants of Kurôzu-cho are pulled ever deeper into a whirlpool from which there is no return!
Back in December when browsing Barnes & Noble I was browsing the manga section when the 3-in-1 edition of Uzumaki, the full series, caught my eye. I sat down and began reading it, getting a little over 1/10th into it before I had to go. This was, without a doubt, the most hooking manga I have read to date. I put in a request for it through my library shortly after so I could finish reading it.
The plot is so simple and yet so intriguing. A small town on the coast of Japan is curse by a spiral, or uzumaki, as the Japanese word is. It's everywhere: whirlpools, seashells, tornados, a snail's shell. Each chapter in Uzumaki is a different story about the spirals and how it's affected someone. All of these stories are linked and tell a story as a whole. As everyone in Shuichi and Kirie's town falls under the spiral's curse, the two try their best to avoid it, but it's everywhere.
The plot is extremely ominous and I love how each chapter dealt with a different spiral Kirie encountered. I never really realized just how common spirals are in everyday life until reading Uzumaki. Both the artwork and the stories about the spirals are morbid. The artwork is amazing, too. Here's a few highlights: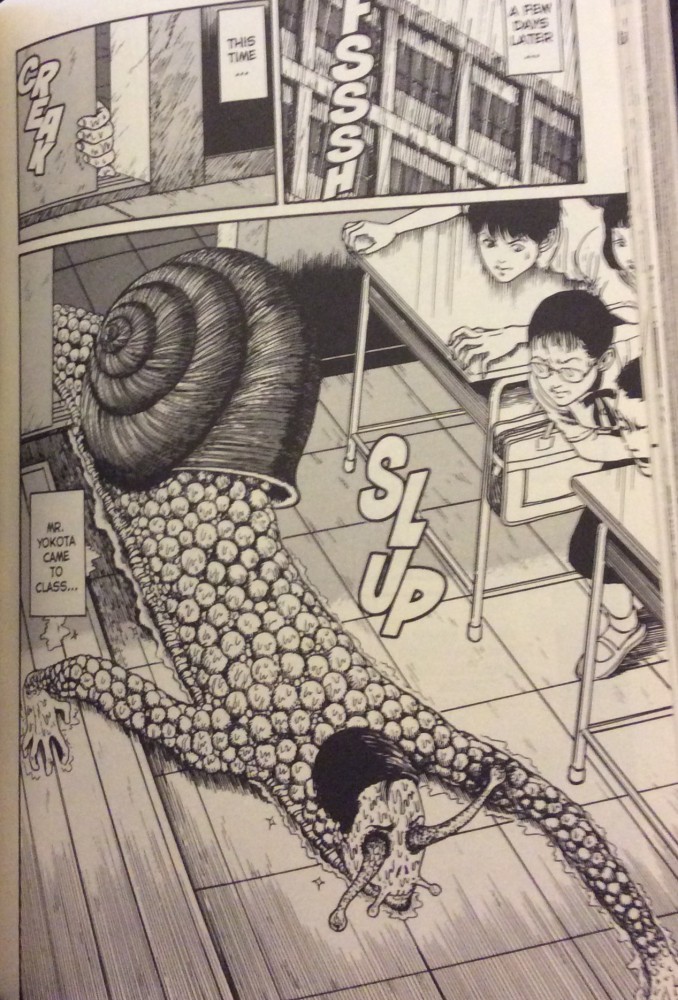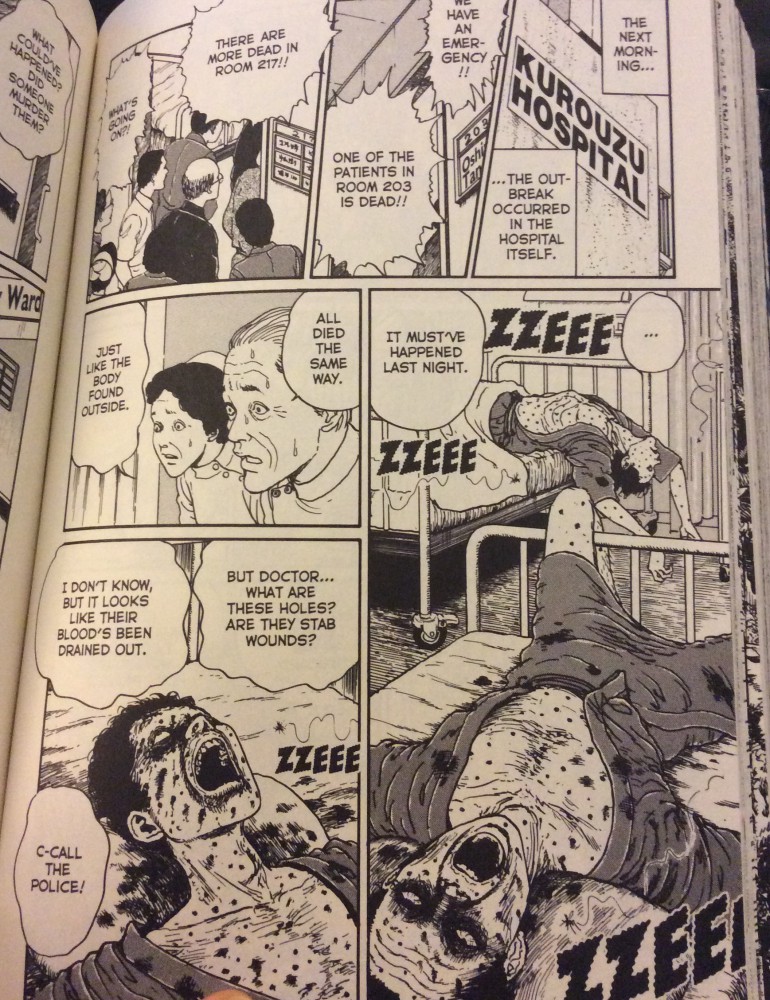 It's just all so creepy! I really couldn't put this manga down. I wasn't really sure how exactly the story was going to come to an end and if the curse of the spirals would ever be broken, as the story makes it kind of difficult to guess – and that's a good thing! The ending came as a complete surprise and wasn't what I expected since I wasn't exactly sure what to expect. I loved Uzumaki so much that I plan on purchasing my own copy to add to my own collection at some point.
Some other highlights about this 3-in-1 edition is that there's a few colored pages throughout and it also has a bonus lost chapter at the end. Uzumaki is also a movie, inspired by the manga. I will be checking it out at some point. I hope it's good!
Related Posts