It was announced earlier this month that Sirius XM would be changing one of their channels dedicated to dance and electronic music, channel 52's Electric Area, to "Diplo's Revolution". The change happened last Thursday. I can't say I'm a fan of this change.

Don't get me wrong, I have nothing against Diplo. His BBC Radio 1 show Diplo & Friends has some absolute banging mixes. Same with his Jack Ü Sets.
This out of the blue change has me puzzled, though. Why Diplo? Sure, he's accomplished a lot. But a channel dedicated to someone like Hardwell, who's a lot more known, would make more sense. Another question is why'd they have to replace Electric Area? They could've easily given it its own channel, i.e replacing Tiesto's Club Life Radio that was on channel 340 up until last July. If they wanted to change the format, what would've made at least a little more sense is having a different DJ host the channel every month where they make the schedule and select shows to air.
What I liked about Electric Area/channel 52 versus BPM on channel 51 is Electric Area had more of an emphasis on DJ podcast mixes, whereas BPM was and still is more of one for playing the latest EDM tracks in a non-mixed fashion. Electric Area did have some non-mixed hours on air, but they had a variety of mixes. Diplo's Revolution does not have nearly as much variety.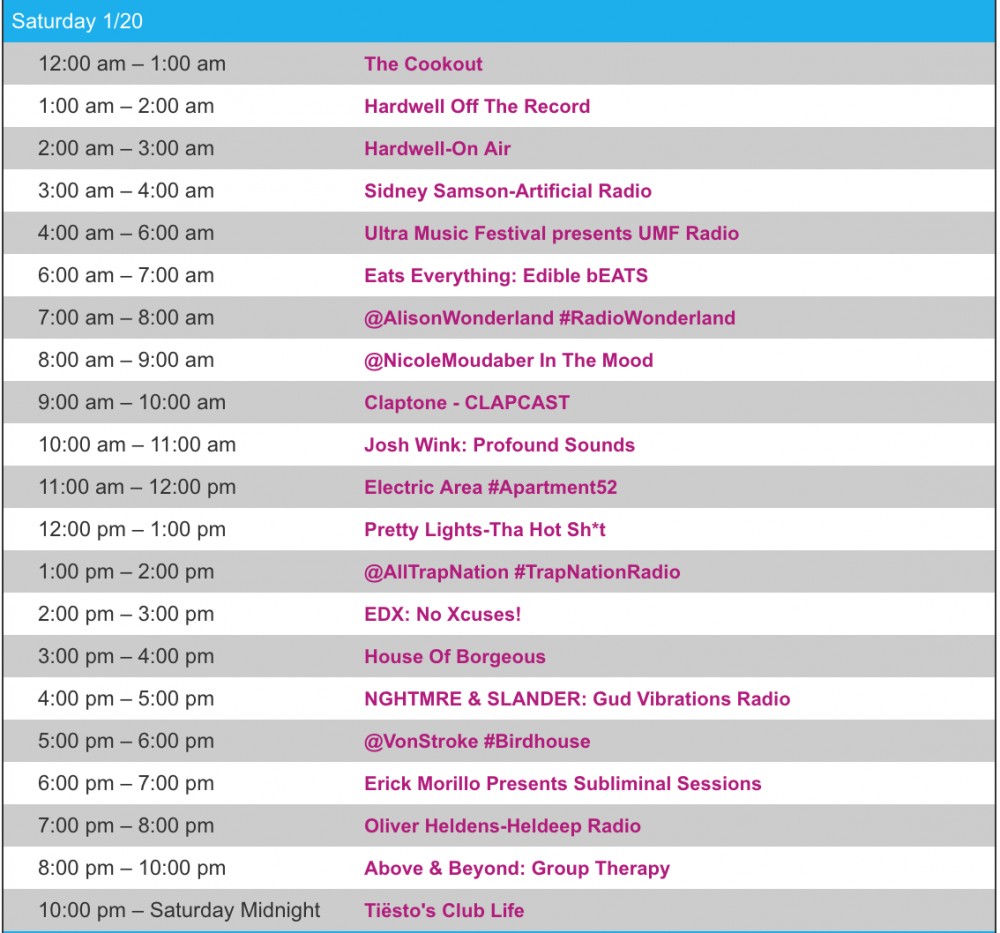 At least Diplo's Revolution kept a few shows from Electric Area – The Cookout, Heldeep Radio, Night Owl Radio, A State of Sundays, and a few others. But when you remember there's 168 hours in a week or even cut that number in half for show reruns, that still isn't that much.
I'm sure there are some people out there who like the sound of Diplo's Revolution, but the majority of this new sound is definitely not for me, and I've never been one to care for BPM and its mainstream sounds very much. House and techno are where it's at for me most of the time, not Jay Rock, Kendrick Lamar, Future, and James Blake's "King's Dead" or Diplo and Lil Xan's "Color Blind".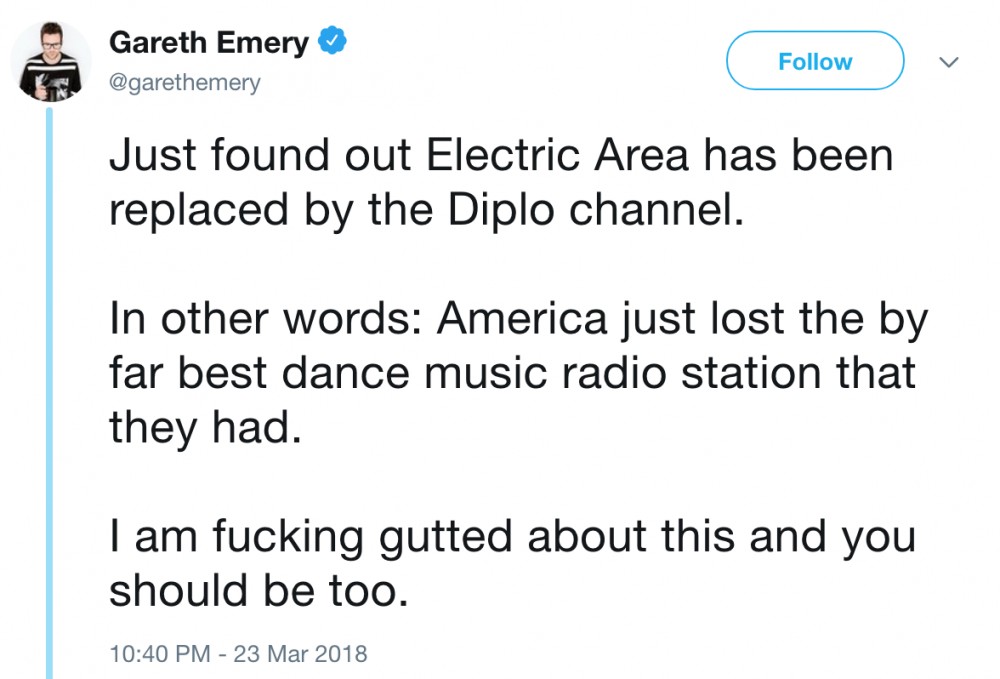 The only real benefit Sirius XM has ever had is their live broadcasts from music festivals such as Ultra Music Festival, Electric Zoo, and Electric Daisy Carnival, and even then I know Ultra uploads the full video of the DJ's set shortly after they play. If you're like me and prefer the weekly DJ shows, you're far better off using Mixcloud or subscribing to the show on iTunes Podcasts, since that's where a lot of DJs host their shows for free. There's really no need to be paying money just to have these few channels in your car when you can hook your phone up to speakers or listen right from your computer.
And yes, this isn't anything related to books, but it's a topic I felt strongly enough about to want to write about it.
Related Posts