Monthly crates seem to be the in thing right now, especially in the book world. As much as I've wanted to try OwlCrate, I can't really justify $30 just for a book and a few bookish items. Uppercase Box is a bit cheaper cheaper, but again, you only get one book. So when I heard that Bookcase was starting a monthly crate service, I figured that $15 for 3 books was a steal. (note: prices have increased slightly now that this first crate batch was sent out)
Unlike the two other book crates I mentioned which mainly focus on young adult, Bookcase has no genre or targeted age range limitations. You tell them what genres interest you, and they'll pick out either 1 book or 3 books depending on which plan you choose. Unlike the other book crate services, Bookcase sends you used books, hence why it's so cheap though. Don't worry though, the books are in great quality. I had no wrinkled pages, highlighted notes or writing in pages, none of that. Just the usual mild wear and tear from being loved. One of the three books I received was an advanced readers copy, which doesn't bother me at all, but might for some others.
Now, let's look at what I got from Bookcrate! Here's the box: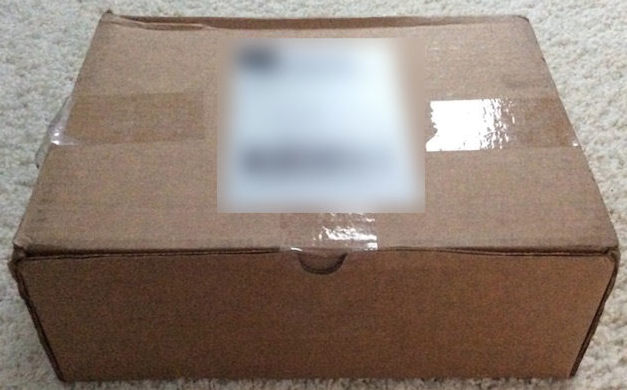 *drumroll*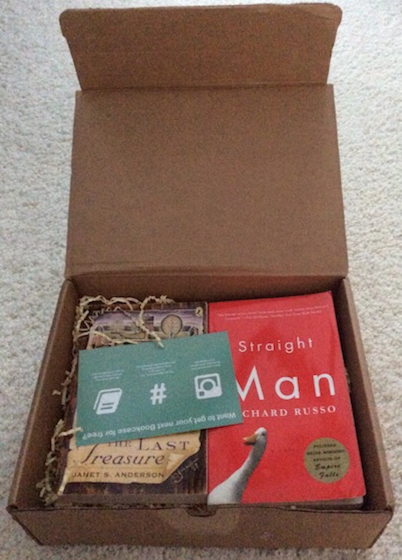 And there it is! Straight Man by Richard Russo, Life After Genius by M. Ann Jacoby (which was the ARC I mentioned), and The Last Treasure by Janet S. Anderson.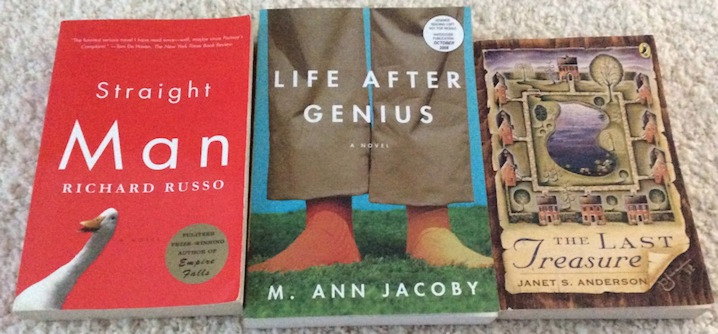 I've never heard of these three books prior to receiving them from Bookcase, but the synopsises for all three sound interesting so I'm glad I got them. I'm sure I'll order from them again at some point as I'm beyond pleased.
For $8.95 for 1 book (the casual reader plan) or $17.95 for three books (the bookworm plan) plus the occasional free shipping or a percentage off your order deal, I'd say that the quality, handpicked selection, and price is well worth the money. They even give away one free Bookcase a month if you post your Bookcase to Instagram and tag them in it along with a bookish hashtag.
If you're interested in finding out more, head on over to MyBookcase.co.
Related Posts